INTERNATIONAL PROGRAMME
Here in ICM, we love hands-on classes. This focus is ideal to prepare students for the job market. Every phase of the course has a main lab class, where students work on big projects and even for real clients. Apart from the labs, other practical classes include graphic and visual design, video production, copywriting, and digital media management. Time to get your creative juices flowing!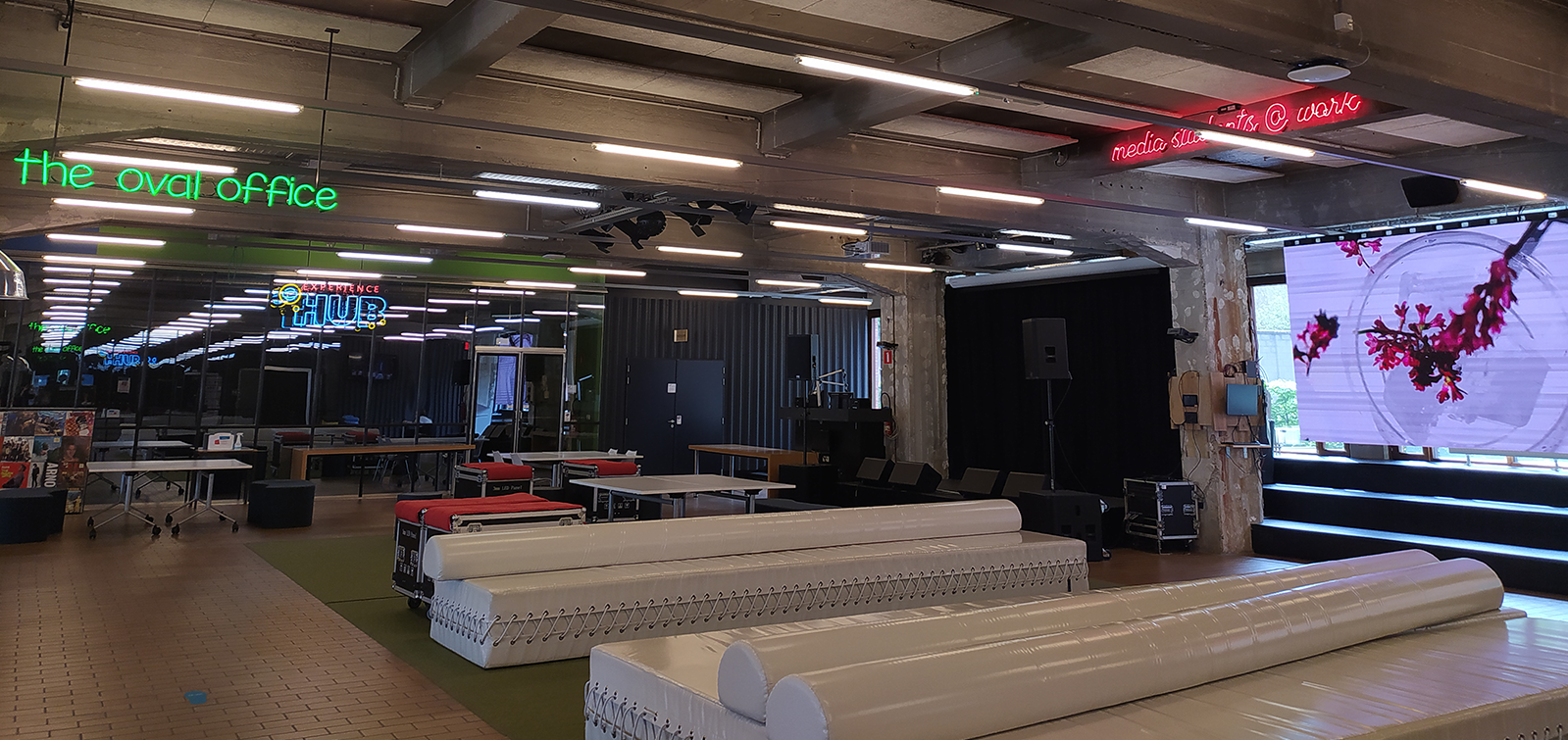 Welcome to the Campus
The magic of ICM takes place on our campus in Mechelen, a beautiful and vibrant historical city right in between Brussels and Antwerp. The industrial-like building has many facilities, such as a green key studio, a radio studio, and tons of equipment such as drones, VR glasses, and all sorts of tech gadgets. And oh — there's a ping pong table in the hallway, too.
STORIES
If stories are what make your heartbeat increase, check out our articles on students and alumni, where they share their journey to inspire you on following in their footsteps and maybe go even further.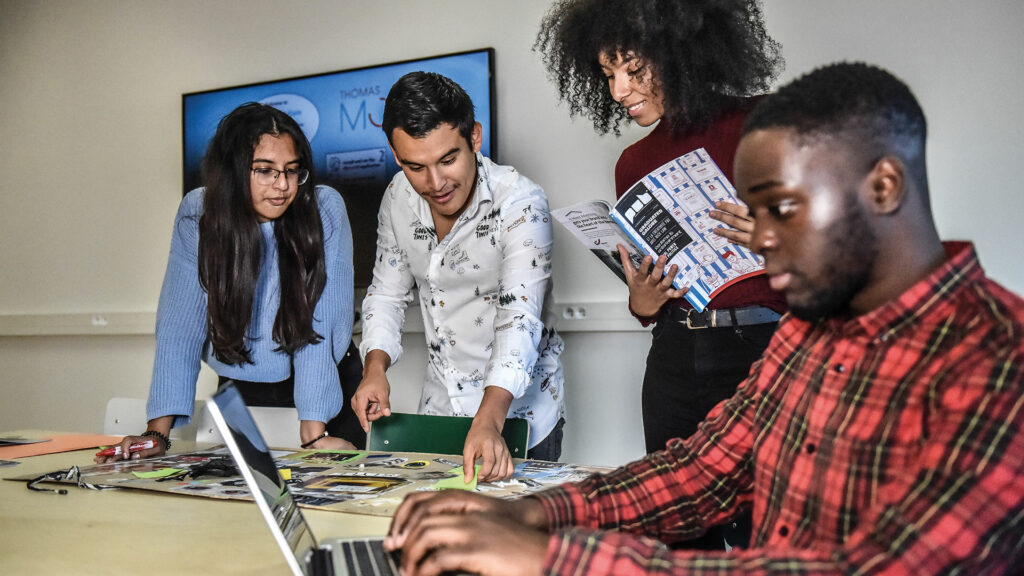 STUDENT WORK
There's nothing like some show and tell, so have a look at our 'Student Work' section. You can have an overview of projects and works done by the students during classes.
If you are in search of something really, REALLY specific, you can always ask official channels through admissions@thomasmore.be.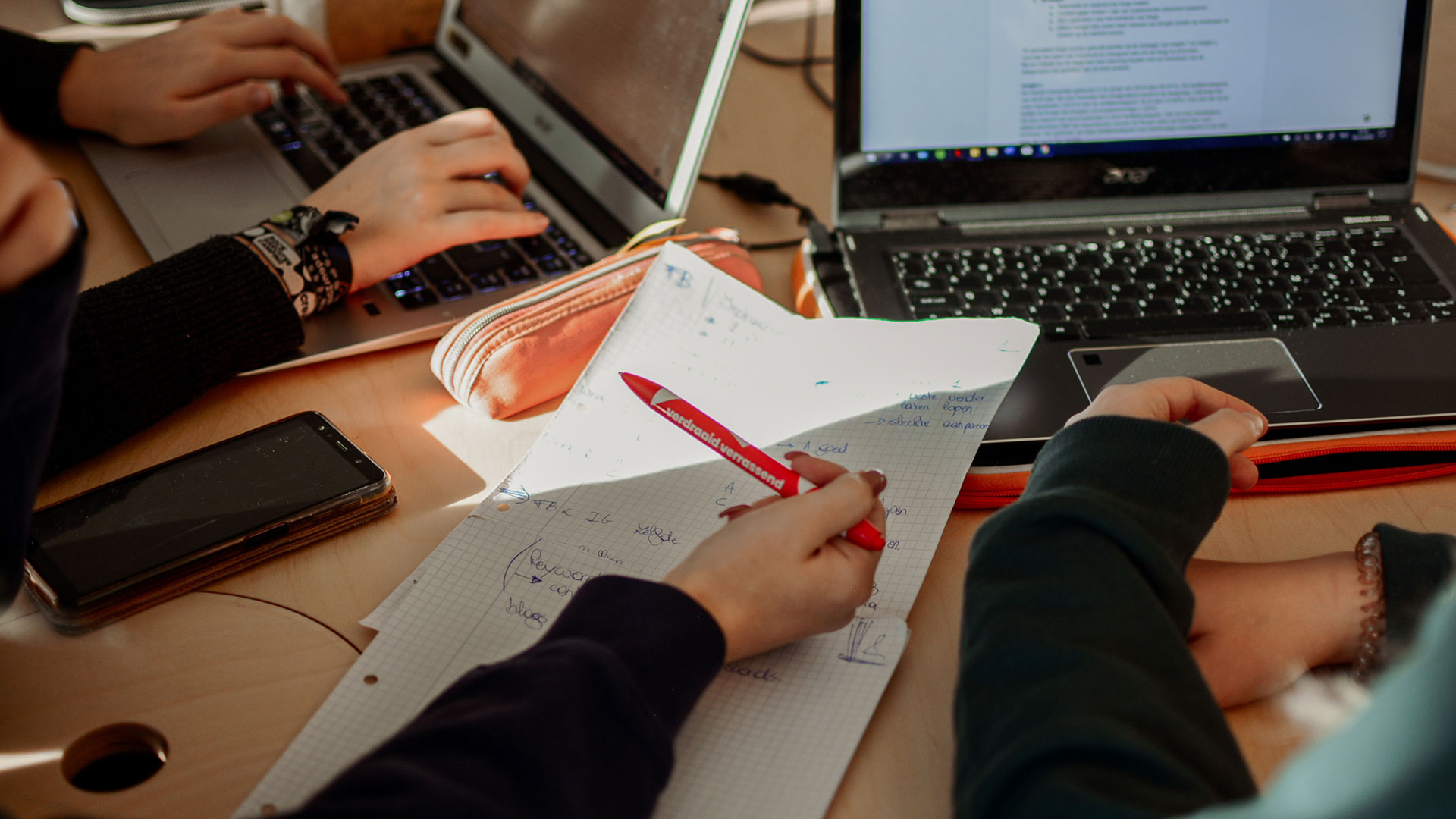 Get to know us!
Do you have a question about student life in Belgium or at Thomas More? Who better to help you out than our own students! They are happy and ready to try to answer your questions, so don't hesitate to contact them. You can choose a student from your own country, or someone who is attending a course you would like to know more about. For more information on admission requirements, tuition fees, scholarships, … you can also talk to a "staff" member from the admission team!
EXPERTS WHO LOVE TO HELP YOU
In ICM, you can count on a big team of teachers that are there for you and help you along the way. Here, the more personal approach is routine and your questions are only one chat or one email away from being cleared.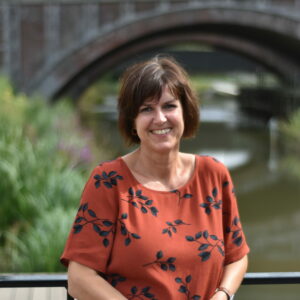 Ann Van Damme
Programme Manager
+32 492 15 57 51
ann.vandamme@thomasmore.be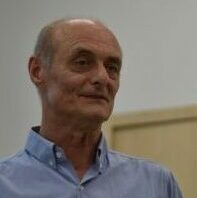 Lieven Van Hoe
Study Counsellor
For all your questions about the Individual Study Program (ISP).
+32 15 369 150 (BXL time)
lieven.vanhoe@thomasmore.be
Inge Jamaels
Programme Coordinator
For all your questions about the programme.
+32 (0)497 22 95 59 (BXL time)
inge.jamaels@thomasmore.be