Exchange and hesitation
Every Thomas More student has a choice to go on exchange. However, out of hesitation or fear of entering unfamiliar environments, quite a few end up not going. Although there are descriptions of the destinations and universities, all of the depictions lack the depth and honesty of a first-hand experience. We hope to lure you into taking a leap and going abroad, together with the help of our students on exchange. These are their letters to you, who might take their place in the future.
Letters to a future ICM exchange student
Emilia Podurgiel, South Africa, Capetown, CPUT – Cape Peninsula University of Technology
Dear future ICM exchange student,
If your exchange isn't changing your life then you are doing it wrong.
Doing your semester abroad is the most fun, yet scariest and most confusing. However, ultimately, it is the best opportunity your studies at Thomas More offer you.
Going far from home is one of the best choices you could ever make. Sure, it can be scary and you will make many mistakes. Probably more than a few every day.
But that's all part of the experience, and you have to trust the process.
You will have the chance to see and live through things you could have not even imagined. (I went to swim with sharks, started volunteering with children and developed a slight obsession with african sunsets.)
The best part however, is that no matter how far from home you are, you will always meet special people that will make your journey worthwhile and help you find infinite places to call home.
Regardless of where you go, by the end of it you should be able to see some aspects of your life in a completely different way, and you may even get enlightening about your future.
So be brave, pack your luggage and get out there: the world is only waiting to be explored!
Helen Bucher, Budapest, Hungary, Budapest business school
Dear future ICM exchange student,
I hope this letter finds you well! I wanted to take a moment to share some of my experiences as an exchange student here in Budapest. As you prepare for your own adventure, here are a few things you might come to appreciate and some of the hurdles you might encounter during your time here.
You will have a pretty relaxed schedule. The teachers will understand the challenges you face as an Erasmus student, and won't give you a hard time. It'll definitely be a refreshing change of pace! Most classes will have continuous assessments throughout the semester! These include assignments, projects, papers, and even optional tests. These assessments will then be turned into an offered grade, and if you accept it, you won't have to write an exam.
You will definitely enjoy the public transport system! Even if you live outside the city center, you will have various connections to reach your destination, night or day. Whether it's the bus, tram, metro, or regional trains, all means of transportation are generally on time. And the best part? For a monthly student ticket that covers all these modes of transport, you'll be paying less than 10€.
On the other side of things, the language barrier can sometimes become a hurdle for you. You might encounter Hungarians, both teachers and even young people, who don't understand English that well from time to time. However, with time and patience, you will start to adjust and get better at deciphering their accents. It will also be an opportunity for you to learn some Hungarian!
Not all Hungarians will come across as sympathetic. Despite that, some do willingly put themselves in international environments. Few individuals may gain a bit of an attitude when they realize you don't speak their language. However, you should consider that cultural differences and national pride play a role in shaping people's behavior, considering the country's rich history.
You'll start paying more attention to your safety, and take necessary precautions. The number of homeless people, drug addicts, and beggars in Budapest can be disheartening to witness and make one feel uneasy, but everything will be alright. You will take precautions and stay vigilant.
You will pay more attention to politics, as you will start understanding that there have been concerns about issues such as fines on the promotion of homosexuality and transgenderism, support for leaders like Putin, Trump, and Bolsonaro, and restrictions on media freedom. As Hungary no longer holds the status of a full democracy after 2022, you'll get to know how essential it is to be aware of these developments and engage in informed discussions without making assumptions.
Despite the challenges, studying in Budapest will become an enriching experience. It will broaden your horizons, help you appreciate different cultures, and deepen your understanding of the world.
Wishing you all the best for your upcoming exchange program!
Thera Thielen, South Korea, Seoul, Sejong University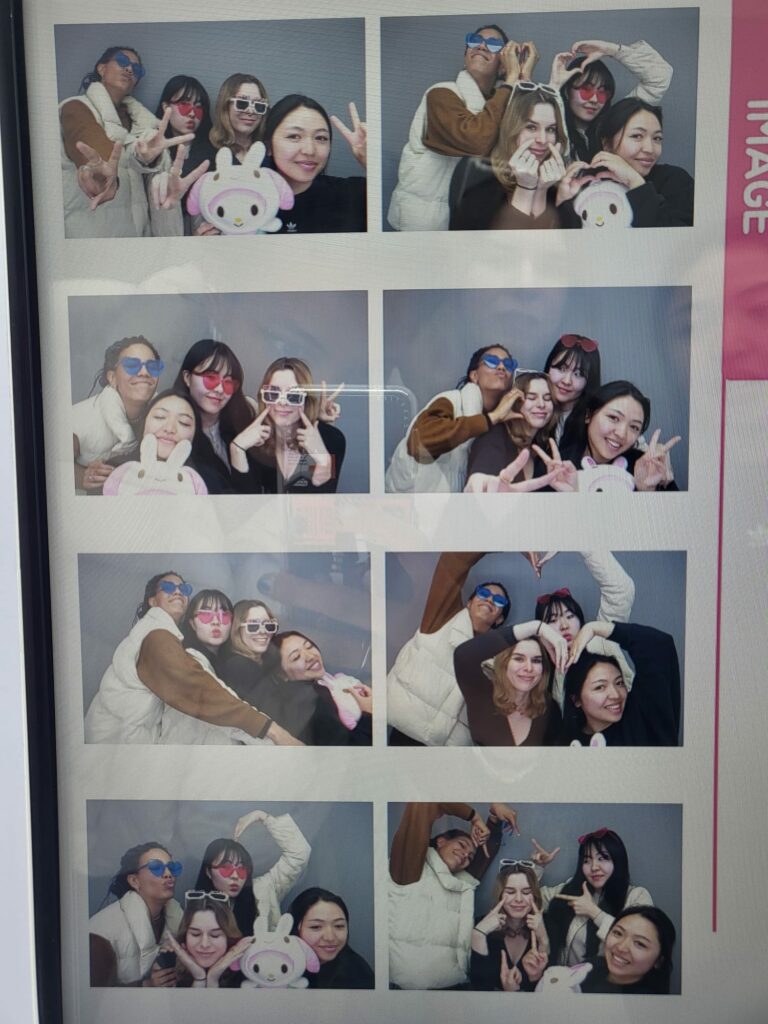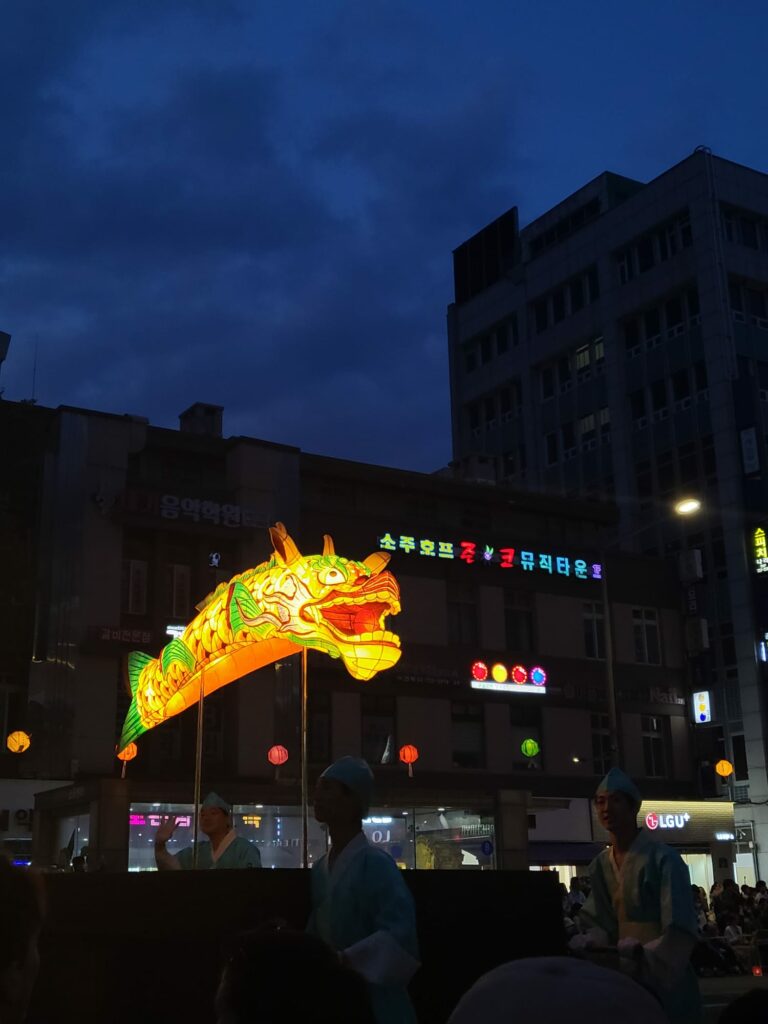 Dear future exchange student,
Welcome to maybe one of the smallest campuses in Seoul but it makes up for that in the large number of nice people you'll be meeting and fun places you'll be discovering. You better get ready to work on that time management skill because you will never have a quiet moment unless you specifically plan it. You will be busy whether it's with café hopping in Ikseon-dong, a picnic in Seoul Forest, or some good food and drinks in Itaewon. In a city of millions of course it will be overwhelming, and you do truly learn the meaning of a 'culture shock', but my advice? Embrace it to the fullest! It will take you places physically but also emotionally that you never imagined going to. Little tip tho, get some of that basic Korean in, it WILL save your life.
But all in all, I can guarantee you the experience of a lifetime. You will fall in love with the city lights that never dim and the convenience stores that never close and for sure make friendships for life. Because you might arrive alone, but it will soon become a shared journey with others and you will leave with a heart full of memories and happiness.
Letter to an (incoming) future ICM exchange student
Saule Daniulaityte, Belgium, Mechelen, Thomas More university college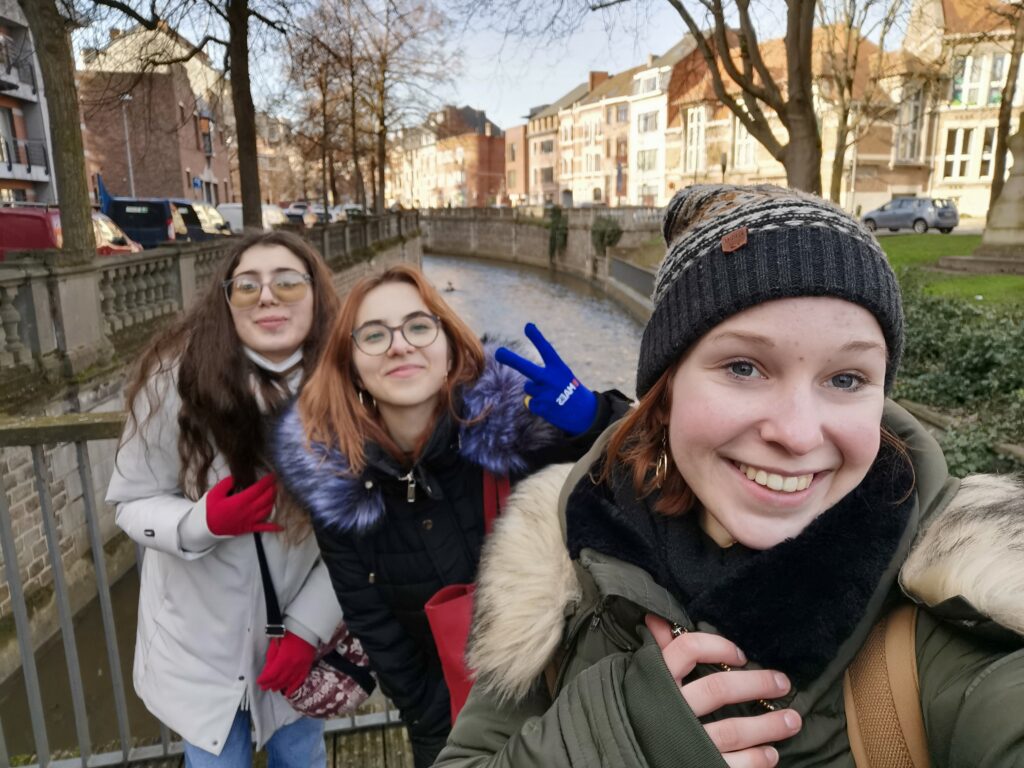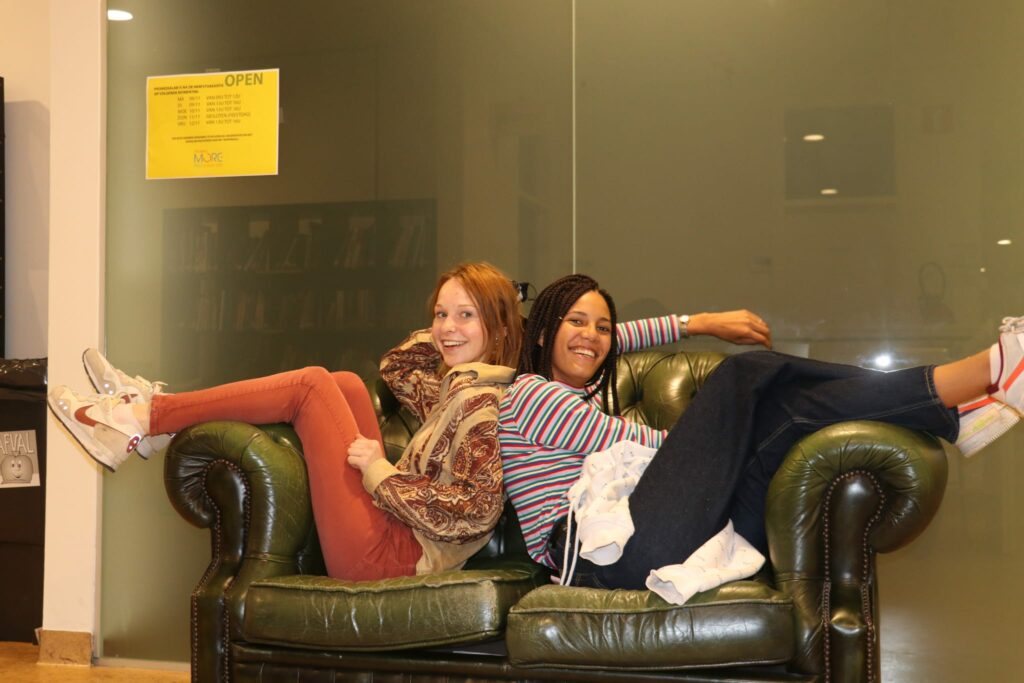 Dear future ICM exchange student,
Thomas More Mechelen will surprise you in various ways. You will find the best people you can here, and together, you will have so many memorable moments and experiences. You will be picnicking at Vrijsbroekpark, watching sunsets from the stairs at Campus De Vest, and screaming out Abba songs with your friends at karaoke.
You will also learn a lot study wise – even if you are scared, and are not that good at technology or design, you will still be fine, because you will put in a lot of effort and have good support from your teachers and/or your study buddies! In group work, you will struggle when you are separated from those, but don't worry – you will learn to work with all kinds of people.
However, you will also have some hard moments during your time here. When you listen to the songs in your native language, just to feel closer to your home country, and feel lonely, but know nobody is going out with the fear of the dreary rain and cold – it might get frustrating. But hold in there – as everyone gets used to the weather changes and homesickness, people will gather together again and your hardships will pull you even closer together.
Nonetheless, after you leave Belgium, you will long to come back. You will remember all the special corners that sneaked into the nooks and crannies of your heart. Stop hesitating, pack your bags – it is time for your Mechelen adventure.