"Diverse, effective communication, and networking" are the words International Communication and Media (ICM) student Anna Yoryoliami used to describe her internship, which she completed at the Belgium Embassy in Mexico City from September 2021 to February 2022. Opting for Public & Corporate Affairs, she wants to work in a similar sector after graduating this year.
Yoryoliami knew she wanted to do her internship abroad, however that proved to be difficult as the options were limited by the COVID-19 pandemic. Still deciding to apply to multiple embassies, she was drawn to represent Belgium on an international level. Ending at the final destination—Mexico—was actually a coincidence. After applying to a variety of internships, she was referred to the Belgian Embassy in Mexico by the one in Cuba,as it would have "more political, diplomatic and economic affairs within the country."
After a competitive selection process with multiple interviews, Anna was able to begin her experience of a lifetime. From updating the embassy's social media to starting a newsletter —the latter being declared as her "golden project"—the International Communication and Media (ICM) student had many different responsibilities.
We sat down with Anna to relive her exciting internship in Mexico and give advice to future interns.
Once you had arrived in Mexico, how was the first day for you? Were you nervous at all?
No, I was very warmly welcomed even upon my arrival there. The ambassador himself was new, so we were both learning about the embassy and going through the same process. There was a high degree of professionalism, of course, very discreet, but still warm, very open to teaching you stuff, helpful – in the sense of accommodation or wherever they could help with papers, etc. So it was a very nice welcome from them.
Of course, it's a big change to go from studying in class every day to working as an intern. Did you find it easy to fit into the company?
I had the opportunity to adapt the first two weeks, so I could get into the rhythm of working. I'm quite flexible as a person, so I didn't have a lot of difficulties. Since they were super-comprehensive of me trying to learn, trying to adapt, and meet their demands, it was pretty easy, I would say.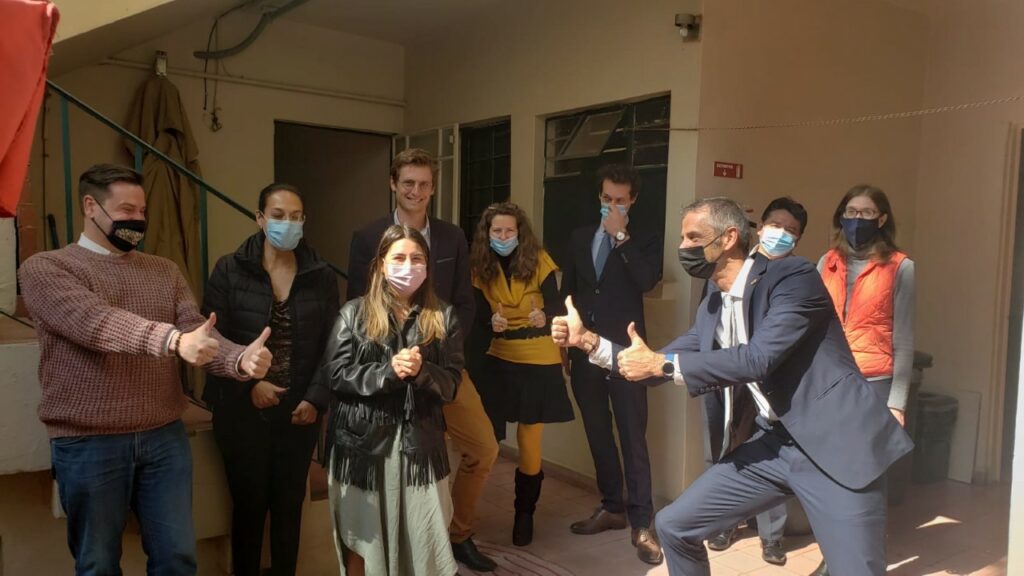 What advice would you give a new intern struggling with nerves?
I would say be a self-starter. If you come across a struggle, then ask for help because they won't bite. I had to do a few tasks that I had struggles with. I didn't want to bother them [people working at the embassy]; they have plenty of work. You should ask for help, it's okay to ask for help. You're an intern, and you're here to learn. They don't expect you to do everything perfectly, so it's perfectly fine to have errors. So I would say start, that's the important thing and demonstrate that you're willing to do something and don't wait to ask for help.
You already mentioned the embassy lifestyle, like the aspect of representing the country, for example. Were you able to explore and experience that as well?
For me personally, it was such an amazing experience because I joined a panel meeting, for example, where I had an interview at the Euro Jazz Festival. It was a lot of stress, but I'm so happy that I did it. [I had] to be ready to do a live interview in Spanish, to represent [my] country. There was pressure for me to present and to be good and not let them down. Also, you are on Public TV, so that's a bit awkward. You also get to network a lot at these events. So for me, that was like the best thing – I love networking and that was also one of the main reasons I went [there].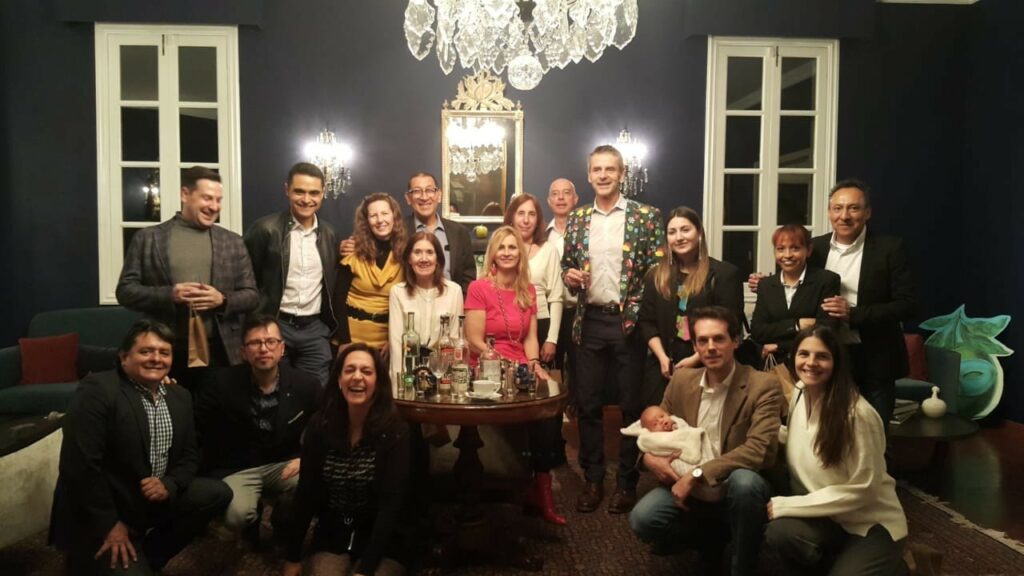 What did a typical day at your internship look like?
An embassy resolves all-around political, economical, commercial, or cultural works [so] they have different projects. On daily basis, it would be pretty similar, but every few weeks it would change depending on the project that we had. But [a typical day] might be waking up, going to work, going over my emails [and then] seeing what we had to do. We had a weekly meeting [and usually] a meeting in the European Union, or in the commissions of LATAM – which is Latin American countries.I would do some administrative work as well and work on databases because that's a very important aspect of an embassy.
What was your favourite project that you were involved in? What was the most significant one?
For me personally, I would say the panel meeting that I had 'cause that was a big thing I was nervous, worried. What's happening and how will I present. How will my Spanish be? Will I say the right things etc? So I would say that and then next to that I was really proud of myself for delivering a very nice newsletter. I got a lot of credits for that so I'd say those two.
I want to know a bit more about your experience in Mexico as a country. How would you describe the student or intern life in Mexico?
Very enjoyable, I would say Mexico is like the hub for international nomads who work remotely. There are a lot of Americans, but there are also a lot of Europeans working in Mexico City itself. It has a lot of coworking spaces, a lot of very fun cafés where you could go to on the weekend. I never felt unsafe within Mexico City itself. And it's cheap.
Do you recommend Mexico as a country for internships to other students?
Definitely. And not only within the embassy, but there are so many Belgian and foreign companies in Mexico City. Because Mexico is the central point between Latin America and North America, so everything is distributed throughout the country. It's fascinating to do your internship there.
What is your advice to future internship students?
Try to look for an internship position that you really want to do. Don't just settle for something that is okay. You will do your internship, and then we'll go into the real world because it gives us so many opportunities. And if you're doing an internship that you don't like, or you don't like the place, or that's not something you aspire to do, then it's a waste of time. If you really want to you'll get there, so just try to apply, apply, apply.