"Branding & Activation or Public & Corporate Affairs?"—often also just referred to as Branding or Corporate—is a question frequently asked by second-year International Communication and Media (ICM) students who have to decide on their specialisation track for their third and final year. But what are the differences and similarities between the two paths?
Exceptionally, Thomas More offers ICM students to choose a specialisation for their third year. Focused on "learning by doing," students practice applying their knowledge to real-life situations by working with real clients. In prior years, the majority of ICM students opted for the Branding & Activation course—an occurrence that can be observed in the current 2ICM cohort as well. However, their decision will not be finalised until the beginning of April.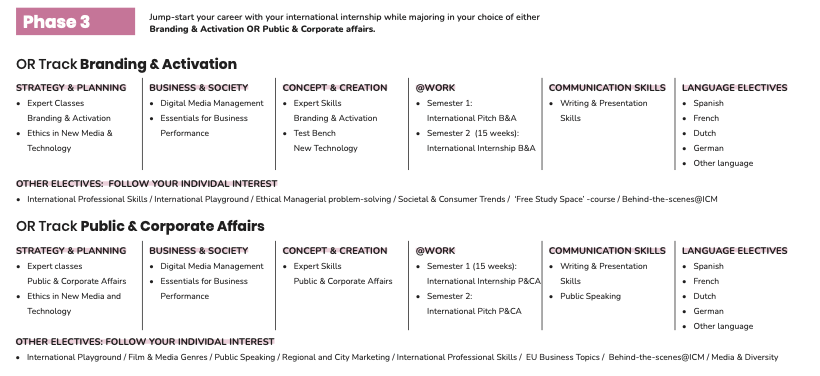 Similarities
The core education of both paths is fairly uniform, as the aim is for students to develop key skills such as collaboration and communication. They are both concerned with teaching students how to successfully convert a target group, whether in a B2C or B2B context. As such, both Branding & Activation and Public & Corporate Affairs feature classes centered around fundamental skills including writing and presentation or personal branding training. Ethics in New Media and Technology, for example, is a course taken by all students during their third year.
The two tracks also have a semester designated to expose students to the international communication and media industry through a 15-week internship in Belgium or abroad. These occur in different semesters, which will be explained in detail later on.
"You always have this mindset of 'How can we get a customer to do something with the help of communication marketing and design," third-year Vanessa Danz said about the overall goal of the Branding & Activation track.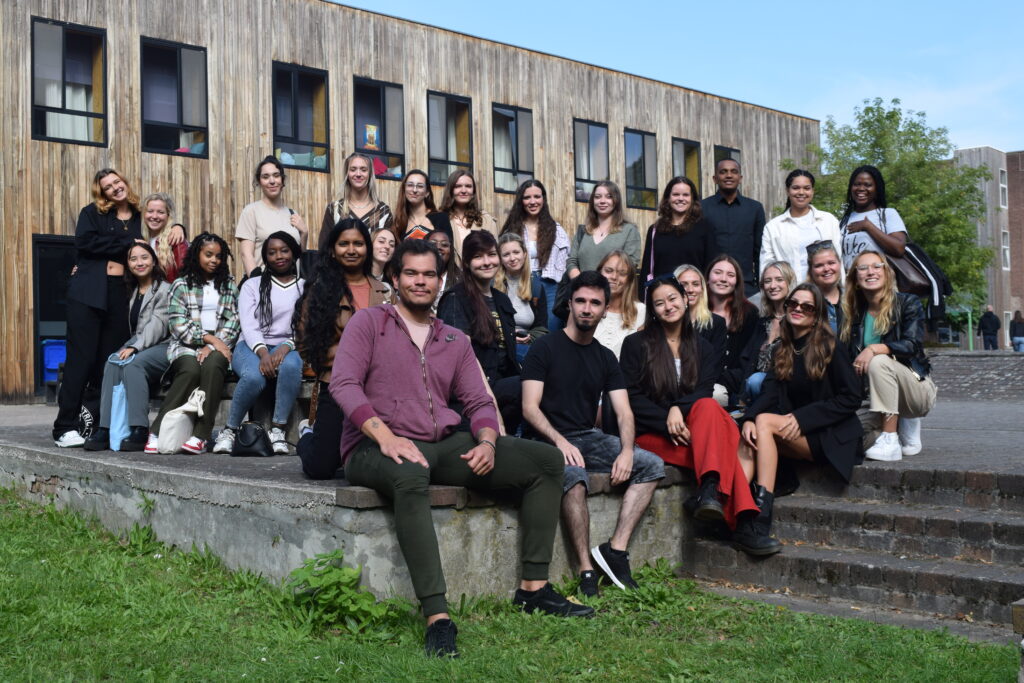 Differences
Both paths offer expert classes and skills relevant to the specialisations. A total of four different workshops are taught in which students practice specific skills relevant to their future jobs and careers. While Corporate has Media Training, for example, Branding students take on Advanced Photoshop.
"What I also like about these workshops is that the teachers who give it are people that work in the field," explained Asja Dabout, a current third-year student in the Public & Corporate track.
There is also a small difference in both the mandatory and elective classes. Branding & Activation students must take the course Test Bench New Technology as part of the Business & Society category. Instead, Public & Corporate students must follow Public Speaking. Some of the electives offered are also different and can fluctuate, depending on what classes the individual student has taken in previous semesters.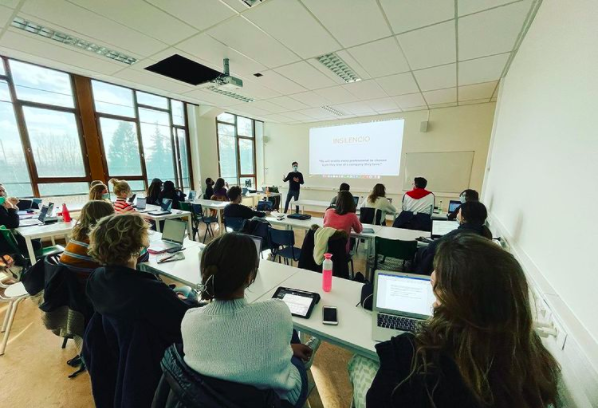 The main—and most notable—difference between both tracks is their overall timeline. Branding & Activation students begin the fall semester with classes, before finishing the program with an international internship in spring. For Public & Corporate students, it is reversed, meaning they have their internship in the fall semester, from September to January, and take their final classes afterward.
ADD INSTAGRAM POST
Which track would you choose?? Let us know on social media and follow us for more!